Understanding the psychology of the self can mean the difference between success and failure, love and hate, bitterness and happiness. The discovery of the real self can rescue a crumbling marriage, recreate a faltering career, and transform victims of "personality failure." On another plane, discovering your real self means the difference between freedom and the compulsions of conformity. — T. F. James
Everyone carries a picture of themselves in their mind. This is something that many people fail to recognize consciously and yet it's still there. This image relies on your beliefs about what "kind of person" you are.
This is the self-image that you hold on to. It dictates how others perceive you because they recognize certain traits that justify their judgments about you without noticing it. The self-concept emerges from the sum of your beliefs which dictate how you perceive yourself, as well as others' reactions towards you.
Every human being is hard-wired for self-preservation, and the brain has this function that is encoded in our DNA, to seek pleasure to avoid pain automatically, and either fight, flee or freeze; this is where we get into trouble with such issues as addictions, depression, anxiety, procrastination, self-worth, and many other problems the mind can conceive to misleadingly protect us.
I specialize in hypnotherapy (Rapid Transformation Therapy ®) which is less about talking and more about effecting change. This approach sometimes called brief or rapid or solution-focused, helps a person change the mental patterns they use in daily life. It's work that I really enjoy.
Sharaz can work with you on …
Addictions
Nervousness/Panic
Confidence
Sadness/Worry
Fears
Guilt
Motivation
Panic Attacks
Procrastination
Self-Esteem
Stress
Weight Loss
Please note: Sharaz is a NOT a medical doctor, psychologist or psychotherapist. He does NOT Diagnose, Prescribe or Treat any issues identified by your health care professional.
What is Rapid Transformational Therapy?
Rapid Transformational Therapy (or RTT®) is a hybrid therapy, created by Marisa Peer, known for its efficiency in discovering the root cause of a client's issue and helping them let it go for good.
How does RTT® work?
RTT® enables us to communicate directly with the subconscious mind – which is where most issues, blocks and limiting beliefs reside. We access the root cause of the issue, which leads to an understanding of why and when it started. This understanding is powerful. We then work together through the process of helping the person to let go of the issue for good. This empowers them to be free and to move forward positively, creating the life that they want.
Following the RTT® session, a personal transformation audio made specifically for each person is provided. The mind learns by repetition and the recording rewires the brain to accept the new beliefs so that the change is permanent and powerful. This recording is to be listened to daily for 21 days at least and the therapist will check in with the client during that time to ensure they're getting support and encouragement during this transitional stage.
About Sharaz Hossein
Licensed RTT® Practitioner, Certified Hypnotherapist, Intuitive Coach
Sharaz has spent the last two decades studying the subconscious mind, and how it affects every aspect of our lives and environment. Ten years ago Sharaz put what he learned in to practice in his own life, and using them in his Quantum Intuitive Coaching with his clients, with phenomenal results.
Sharaz, felt he was ready to expand his work to help his clients discover their greatest potential much faster than regular coaching and talk therapy. This is where he studied Rapid Transformational Therapy (or RTT®), a method/process created by Marisa Peer. He is currently advancing his studies and practice in Ericksonian Hypnosis and Neuro-Linguistic Programming (NLP).
Sharaz combines his spiritual practice with all his services, and has experience with subtle energy as well as Quantum Sound Therapy, and he has created a new modality he calls "Pyramid Power Activation." Sharaz's work in this area involves quantum analysis of voice frequencies to pinpoint healing regions of the body and mind. For more information on this work, you can email Sharaz at any time.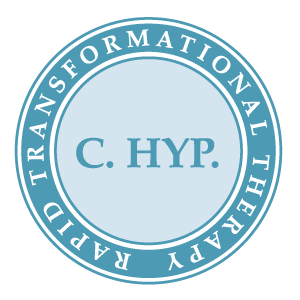 Thank you! Thank you! Thank you! I cannot put into words the positive visceral change that has occurred deep inside me.
Finally I know and believe that I am enough and worthy. For the past six years I have tried many things to erase my negative and low self esteem.
In one session with you I was able to eliminate unsupportive thoughts from the past. Now instead of saying I'm not good enough, I strive for excellence and ask myself what can I do or learn to improve my treatments with my clients to help them with the results they want to achieve. Furthermore I have the confidence to ask for referrals.
Its been 8 days since my first RTT session .Sharaz providing me with a comfortable safe place for my very first experience with hypnotherapy. It was a very healing experience. Day by day I see and feel in my body and mind growth, healing and empowerment. I was treated for anxiety which I have had since childhood. In the past eight days my anxiety has lessened substantially. RTT has done more for me in 8 days than years of therapy. Thank you Sharazz, I can't imagine how great I will feel after I complete the 21 day process. Looking forward to working with you again. NAMASTE❤🤗
I had the privilage to work with Sharaz Hossein where I received Future Life Progression!
I was absolutely blown away by the results and gained massive insights into a life I am yet to live and how I can start incorporating the advice of my older self right now!
I highly recommend Sharaz for his wonderful calm voice, giving heart and his expert knowledge on this subject.
What are you waiting for book a session and open your mind to whats possible in your future!